Yaopharma's First Class I Innovative Drug Approved for Clinical Trial, Bringing Hope to More Liver Cancer Patients
24 / 03 / 2021
Eliminating hepatitis B and preventing and treating liver cancer is the unswerving pursuit of Yaopharma in the field of hepatitis B treatment. On March 17, Yaopharma' first class I new drug (YP01001) received approval from the National Medical Products Administration to conduct clinical trials for the treatment of advanced solid tumors. It is reported that it's the first innovative liver cancer drug approved for clinical trials in Chongqing.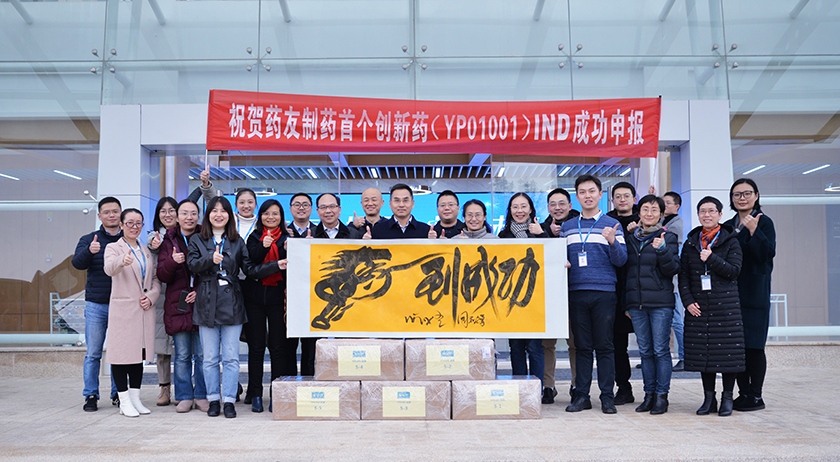 Photo of some project participants
This new drug is an innovative small molecule chemical drug intended for the treatment of advanced solid tumors. Yaopharma has made several breakthroughs and has applied for two patents of independent innovation and has successfully completed the production of phase I clinical samples under GMP conditions. Yaopharma will start Phase I clinical trials recently for this new drug in China (not including Hong Kong, Macau and Taiwan).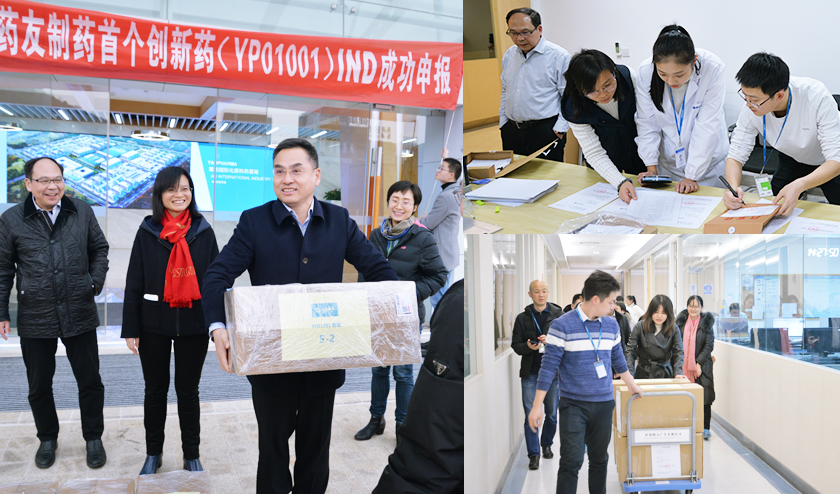 The scene when everyone delivered the first IND filing for innovative drugs
Yaopharma is actively undertaking the mission to eliminate hepatitis B and prevent and treat liver cancer, and now has a wide range of drugs such as Lamivudine, Entecavir, Tenofovir, Glutathione and Sorafenib for the treatment of hepatitis B and liver cancer. In the future, Yaopharma will continue to lay out the innovative drug market and develop more new and curable hepatitis B and liver cancer drugs with the R&D strategy of "difficult-to-make generic drugs + innovative drugs" to significantly shorten the treatment time of patients and further reduce the risk of liver cancer.
About YAOPHARMA
YaoPharma is a pharmaceutical manufacturer integrating R&D, manufacturing and marketing & sales functions, with multiple subsidiaries, and fully complying with Chinese GMP. Its oral solid line passed GMP inspection from Health Canada and US FDA; its API site passed GMP inspection from US FDA, EU EDQM, Australia TGA and Japan PMDA, etc
learn more...