Yaopharmas Entecavir Tablets Approved by US FDA
11 / 11 / 2019
The ANDA product that independently developed by Yaopharma Co., Ltd. named Entecavir Tablets (0.5mg, 1mg), was approved by the US FDA on Nov. 04, 2019. It marks Yaopharma's continuous improvement in exploring the international pharmaceutical markets, and its R&D system and quality system are recognized internationally once again.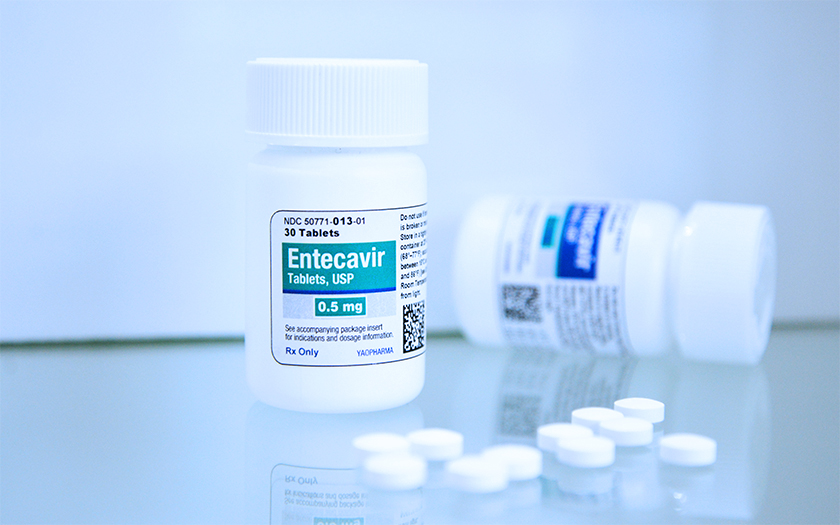 Entecavir Tablets is indicated for the treatment of chronic hepatitis B virus infection in adults with evidence of active viral replication and either evidence of persistent elevations in serum aminotransferases (ALT) or histologically active disease. Entecavir is currently the first-line antiviral drug for patients with chronic hepatitis B .
It has been reported that Yaopharma's Entecavir Tablets has passed the consistency evaluation on generic drugs and been approved in China, and ranks on the top three of the domestic similar product which passed the consistency evaluation.
About YAOPHARMA
YaoPharma is a pharmaceutical manufacturer integrating R&D, manufacturing and marketing & sales functions, with multiple subsidiaries, and fully complying with Chinese GMP. Its oral solid line passed GMP inspection from Health Canada and US FDA; its API site passed GMP inspection from US FDA, EU EDQM, Australia TGA and Japan PMDA, etc
learn more...