Yaopharma's First Modified Release Preparation Approved by FDA
05 / 09 / 2019
Recently, the ANDA product that independently developed by Yaopharma Co., Ltd. named Duloxetine delayed-release capsules (20mg, 30mg, 60mg), was approved by the US FDA. This is the first modified release preparation of Yaopharma Co., Ltd. that enter the US market.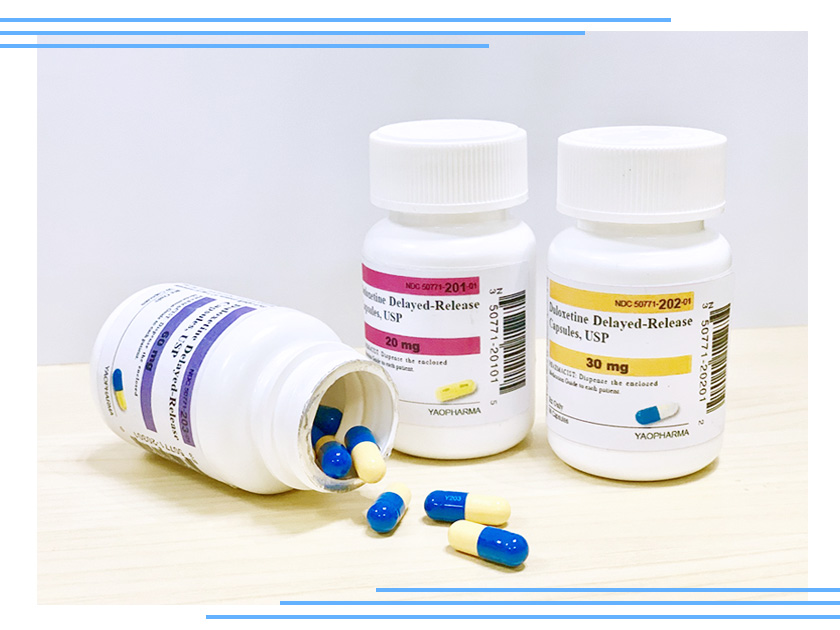 Duloxetine delayed-release capsules are a serotonin and norepinephrine reuptake inhibitor (SNRI) indicated for Major Depressive Disorder (MDD), Generalized Anxiety Disorder (GAD), Diabetic Peripheral Neuropathic Pain (DPNP) and Chronic Musculoskeletal Pain. With its better safety, well tolerability, quick and effective Efficacy, lower side effects, it has been widely accepted and applied in clinical practice.
About YAOPHARMA
YaoPharma is a pharmaceutical manufacturer integrating R&D, manufacturing and marketing & sales functions, with multiple subsidiaries, and fully complying with Chinese GMP. Its oral solid line passed GMP inspection from Health Canada and US FDA; its API site passed GMP inspection from US FDA, EU EDQM, Australia TGA and Japan PMDA, etc
learn more...