YaoPharma's finished dosage form manufacturing line passed US FDA site inspection again.
06 / 06 / 2019
Recently, YaoPharma received cGMP compliance letter and EIR report from US FDA regarding oral solid production line I. This production line has passed US FDA site inspection consecutively.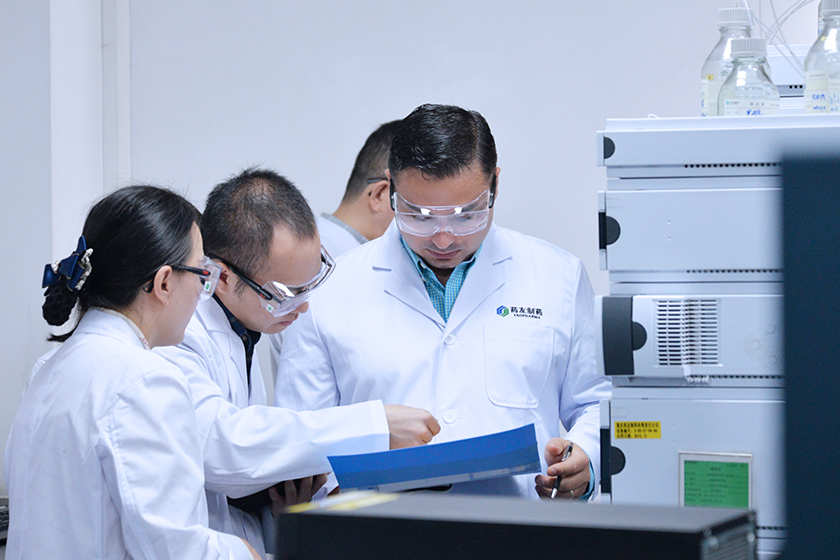 YaoPharma has long been devoted to opening up barriers between domestic and foreign pharmaceutical markets, providing global patients with high-quality made-in-China drugs and providing Chinese patients with drugs that are with the same quality standards of developed countries but more affordable. The successful passing of the site inspection was the result of continuous establishment and promotion of the production management and service system complying with cGMP standards. It will further accelerate the internationalization process of YaoPharma and lay a solid foundation for improving the international competitiveness.
About YAOPHARMA
YaoPharma is a pharmaceutical manufacturer integrating R&D, manufacturing and marketing & sales functions, with multiple subsidiaries, and fully complying with Chinese GMP. Its oral solid line passed GMP inspection from Health Canada and US FDA; its API site passed GMP inspection from US FDA, EU EDQM, Australia TGA and Japan PMDA, etc
learn more...