YaoPharma became the first one in China passed the consistency evaluation on Clindamycin Hydrochloride Capsules
21 / 11 / 2018
On Nov. 19, 2018, YaoPharma received "Approval Document for Supplementary Application of Drugs" on Clindamycin Hydrochloride Capsules ("the drug") issued by National Medical Products Administration. The drug has passed the consistency evaluation on generic drugs. It is said that YaoPharma is the first one in China passed the consistency evaluation of the drug. Till now, YaoPharma has 3 products, 5 strengths passed consistency evaluation.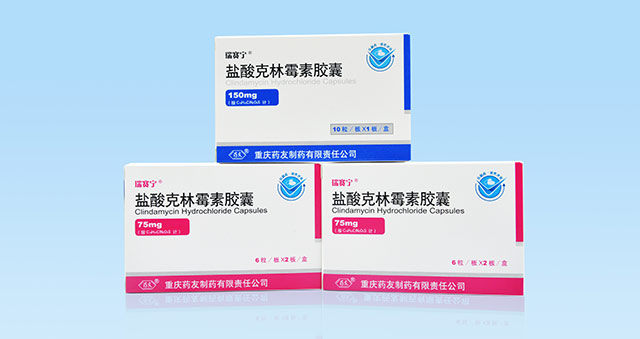 YaoPharma actively engages in consistency evaluation on generic drugs, established international standard R&D system, and invest 5% of total revenue each year for product development. It has multiple drugs marketed in US, many products under development submitted registration in both China and US. At the same time, the number of consistency evaluation applied for products on "289 List" ranks among the top in China.
Consistency evaluation on generic drugs is an important part of the supply-side reform of pharmaceutical industry. The purpose is to make domestic generics have the same quality and therapeutic efficiency as innovator's drugs and can replace the latter in clinical application. It can not only save medical expenses, but also improve the quality of domestic generics and the overall development level of pharmaceutical industry, ensure patients' safety drug use and efficacy. YaoPharma passing the consistency evaluation on Clindamycin Hydrochloride Capsules is good for improving product competitiveness, enhancing market position and bringing new opportunities.
—— Read More ——
Current status of consistency evaluation applications on Clindamycin Hydrochloride Capsules
YaoPharma's Clindamycin Hydrochloride Capsules uses self-developed and produced API. Clindamycin Hydrochloride API is exported to Europe, US, Japan and other markets. The manufacturing process and product quality have been recognized by many well-known multinational pharmaceutical companies, occupying the largest market share of similar products in the Americas market.
Currently, there are 200 registration approvals in China for finished dosage form of Clindamycin Hydrochloride, all of them are domestic products. This product entered 2017 Medical Insurance Drug Catalog-Category A and 2018 National Essential Drugs List, and is also included in the list of generics requiring to complete consistency evaluation before the end of 2018. According to the website of Center for Drug Evaluation, there are only five companies who applied consistency evaluation. YaoPharma was the first one that submitted the application in May 2018 and received approval lately.
Clinical application of Clindamycin Hydrochloride
Clindamycin Hydrochloride is mainly used for infections caused by sensitive anaerobic bacteria. It is classified as unrestricted level in the "Catalogue for the Management of Clinical Application of Antimicrobial Drugs". In 2017 WHO Essential Medicines List, it is listed as "Group 1 - KEY ACCESS ANTIBIOTICS (widely available, affordable and quality assured)". It is also recommended by multiple guidelines such as the "2016 Guideline for the Diagnosis and Treatment of Adult Community Acquired Pneumonia in China".
About YAOPHARMA
YaoPharma is a pharmaceutical manufacturer integrating R&D, manufacturing and marketing & sales functions, with multiple subsidiaries, and fully complying with Chinese GMP. Its oral solid line passed GMP inspection from Health Canada and US FDA; its API site passed GMP inspection from US FDA, EU EDQM, Australia TGA and Japan PMDA, etc
learn more...