YaoPharma attended the 23rd Annual Meeting of Chinese Society of Dermatology
14 / 06 / 2017
During May 11 to 14, 2017, the 23rd annual meeting of Chinese Society of Dermatology was held in Chongqing, China. The meeting was hosted by Chinese Society of Dermatology.
It is an important academic activity in China's dermatology science field. YaoPharma has been participating and supporting this event for many years. Through this platform, YaoPharma is dedicated to scientific communications about atopic dermatitis and urticarial. Meanwhile, learn and discuss antihistamine related knowledge and applications with experts participating this event.
————Knowledge————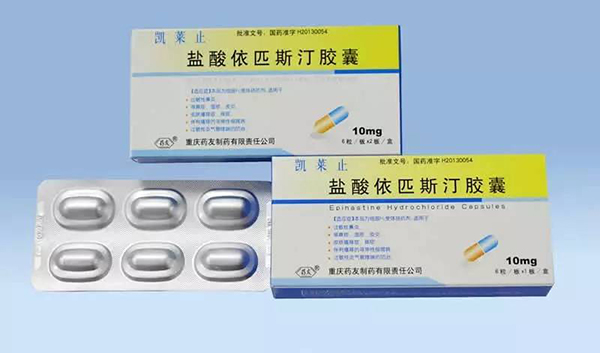 Kailinzhi from YaoPharma is a highly effective 2nd generation anti-allergic drug, recommended by multiple medication guides.
It is used for the prevention and treatment of allergic rhinitis, urticarial, eczema, dermatitis, pruritus of skin, prurigo, psoriasis vulgaris accompanied by itching and allergic bronchial asthma.
It is an anti-allergic drug with the broadest indications approved by CFDA, with unique dosage form in the country. It has the characteristics of quickly alleviating itching, strong anti-allergic effect and low side effects.
About YAOPHARMA
YaoPharma is a pharmaceutical manufacturer integrating R&D, manufacturing and marketing & sales functions, with multiple subsidiaries, and fully complying with Chinese GMP. Its oral solid line passed GMP inspection from Health Canada and US FDA; its API site passed GMP inspection from US FDA, EU EDQM, Australia TGA and Japan PMDA, etc
learn more...